A school is a place where the dream of parents stays, therefore no compromise should be made on the safety rules at school.
And it is important that students be aware of different hazards around their environments.
I will list important safety rules at school, then Let's discuss some of school safety hazards and control methods in details.
Read also: Electrical Safety at School
Why are Safety Rules at School Important?
Schools, like any other place, have hazards and risks, but with students at school any small hazard can cause a big accident. This is because students are curios about any thing.
When I was a student, an electric power plug at classroom was not covered properly, and its energized parts was not insulated.

Students, and I was one of them, Played a very risky game. The game was to set down on the wooden desk, isolating your all body from toughing the floor, and put you finger directly into the energized plug.

We knew that isolating our bodies from being earthed will prevent any electric current from passing through our bodies.

Back then I knew this electrical fact, but I didn't know any thing about safety rules at school.

Now I'm an electrical engineer, and I have very good HSE experience. Also I'm a father of three kids, and I need our kids be safe at schools.
Safety Rules Before Reaching the School
Teach your kids these safety rules very well:
If you have cold, flu, cough or fever stay at home and visit a doctor.
Don't be in rush to catch the school bus. Be calm and no running allowed.
When waiting for the bus, stay away off the road. And stay on the waiting place.
In the bus, Never stand up while it is moving.
Never get your hands or head out of the bus window.
Fasten the seat belt properly with the help of bus supervisor.
Don't leave you seat before bus supervisor tells you.
Never push your friends when leaving or entering the bus.
Wear you back bag on your back, let your hands free to use them in case of slip, trips or fall.
Safety rules at school:
Safety Rules at School For Students:

No running on the stairs.
Use your hands to catch the stair handrails.
Never push other students specially on stairs.
Only play in the playground and only at the playing times.
Wash your hands before eating.
Never throw tools like pencils, pens or drawing compass to other students.
Never miss with electrical equipment and power plugs. Never try to put any thing into plugs or receptacles.
Never stand on the seat or desk.
Never get fireworks or sharp tools with you to school.
Safety Rules at School For Staff and School Administrators:
Any student has cold, fever, cough or flu call his parents to come, isolate him from other students and give him suitable school medical care till his parents come.
Class rooms should be well ventilated and has suitable distances between students.
No sharp tools are allowed for students use, unless under teachers direct watching and supervision.
Floors should be kept clean and dry.
School gates should be under security supervision all the time.
No student should leave without a permission, or with his parents only.
Students bathroom should be cleaned and disinfected after each single use.
Doors of bathrooms should be easy to open from outside by adults, and easy to open from inside by students.
Cleaning material and chemicals must be kept away of reach of children.
Windows should has safety guards easy to open by adults.
Students should be aware of safety rules, emergency plan, emergency exit doors and all other safety concerns at school.
Emergency exit doors should be clear and easy to open.
Its better to use watching cameras at all locations at school.
Record visitors data before going into school. Record visiting purpose and time of arrival and leaving.
Never let any student leave with any body but parents or school bus.
Make some time for students safety training and emergency drills.
Besides this, it is the responsibility of the school administration to ensure the safety of students and especially kids. Some extra safety hazards and control methods are discussed below.
Safety Hazards and Control Methods at School
Child Identity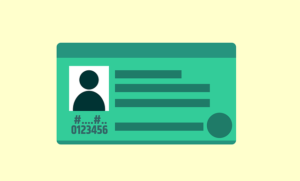 Child identity is the top priority. Once your kids start going to school. School administration should implement the identity rule first. Make sure the child knows his name, Father/ Mother Name, Address, and roll number if any.
Besides this, a kid must be able to know how to and who to contact during emergencies. So children should memorize the emergency contact number of their parent or any other family member.
  Also, the school administration should adopt the entrance identity policy. Following these safety rules at school will help to avoid the entry of an unauthorized person into the school. 
Only people with identity will be allowed to enter school. Similarly, every person including Teaching, non-teaching staff, and the student will have to hang identity cards on their chests.
Secure heights and Other risky places
The second important Safety rules at school are to secure all risky places with fence and grills.
For example, Grills should be installed on the sides of Veranda, Roof, stairs, etc. Besides this also secure places like swimming pools etc.
Also, install and place warning signs boards to ensure the safety of children at school. Besides this guide and instruct students not to climb on fences and grills. As there is a chance of falling and getting hurt.
Eating Materials
Most of the accidents occur due to eating unhygienic and unhealthy foods. Kids always love to eat spicy foods. But this can cause a great problem.
If a school have a canteen facility. Make sure that there is a proper check and balance system.
Fire Hazards Safety Rules at School
Fire hazards are risky to people and places. Therefore it is important to give enough attention to fire hazards. It is among the top priority safety rules at school.
Fire can destroy anything in a second, so it is important that precautionary measures be taken against fire hazards.
All inflammable materials should be stored in safe custody.
Fire extinguishers must be on a standby position.
To get early intimation about the fire to install fire alarms, and smoke detectors in school.
Training of staff and students is mandatory so that they can respond to any dangerous situation during a fire.
Besides this keep all major fire outlets from the reach of small children.
Electric Appliances

Protecting Against electrocution is another important safety rules at school. The school must adopt a proactive policy for protection against electricity and electric equipment.
Install emergency breakers, Fuse, and other protective equipment to avoid any mishap.
Cover bared electric wires and continuously monitor the whole electric system.
Read Also: Electrical Safety Checklist at Home
Laboratory Environment
Every school has different labs like physics, chemistry, and Biology. Instruct students not to touch anything during the experiment.
Besides this lab has different types of hazardous materials and chemicals. So keep a safe work environment in the lab and be prepared for any type of emergency situation in the laboratory.
In this article, we have discussed different safety rules at schools. However, this is not an end.
There is a lot of other safety-related issues. So each school must have a committee for accessing and managing risks. So that they continuously monitor the health and safety concerns of staff, students and visitors.
Besides this continuous assessment is mandatory for hazard prevention and control.