If you are looking for a safety checklist for construction site, this article will help you. Construction sites are more hazardous and the risks of accidents are more than in other workplaces.
Facts and numbers
Before we move forward lets share constructions sites related statistics with you.  According to the OSHA (Operational safety and Health Administration)  report, Approximately 660000 workers during 2013 to 2016 sustained injuries.
While during 2015-16, forty-three deaths were recorded in construction site workplaces. Similarly, during 2013-2016 musculoskeletal work-related orders were recorded at 64%.
Due to which more than 1.2 million people lost working days. To improve a safe work environment and reduce construction site-related injuries detailed research is necessary.
We are conducting in-depth research to point out all hazards and risks and preparing a detailed safety checklist for construction site.
Safety Checklist For Construction Sites
Your safety checklist for construction site should has the following items.
Worker Falling from Height Protection
Falling Objects
Un Even Surfaces
Chemicals And Harmful materials
Electricity or Electrocution
Personal Protective Equipment (PPE)
Noise
Let's dive in to the details
Worker Falling from Height Protection
One of the main hazards in the construction site is falling from heights. To avoid falling accidents proper risk assessment is mandatory. Workers need to be trained with fall protection equipment.
Use and maintain proper scaffolding and fall protection equipment. Before workers start working check each and every part of scaffolding safety.
As working on height is a high risk task. Therefore don't ignore this safety checklist.
Read our other article: What is Safety Harness and its uses?
 Falling Objects
The next hazard on a construction site is the risk of falling objects. The falling object may be anything like concrete block, Iron rods, Working equipment or any other material.
To ensure safety against falling objects proper care is needed. And personal safety equipment like helmets etc. must be available to workers.
We will discuss PPE as another safety checklist item for construction site below in this article. We are discussing it in detail.
Un Even Surfaces
Most of the constructions spaces are uneven. And the supporting system also changes on daily basis.
Therefore, construction vehicles, moving objects lifting equipment, heavy loads, and uneven terrain are other risky points, And need proper attention during adopting a safety checklist for construction site.
To minimize the number of accidents in these areas proper signs installation is necessary. So that people know and start caring bout workers in advance.
Besides this install barriers across rising edges of buildings, Holes,  and keep the workplace clean to avoid slips, Trips, and Falls.
Chemicals And Harmful materials
Harmful materials and specially chemicals can cause serious injuries to construction site workers. A common example is asbestos,which causes serious effects in case particles are disturbed.
Similarly, Construction dust and dust of any other chemical can cause visual as well as respiratory problems. Besides this other chemicals like vapors, paints, and gases are prevalent across construction sites.
Workers can protect themselves from chemicals and other harmful materials by using appropriate personal protective equipment and following other safety controls. Fro detailed information read our article Chemical hazard at work place.
Electricity or Electrocution
Electricity is a common cause of electrocution and fire hazards. The next highest figure causing the death of workers is electrocution at the worksite.
Working equipment like grinders, Cutting machines,Welding equipment, and all other electric operated devices at a construction site are causing hazards at the workplace.
And there must be included in the safety checklist for construction site. Another important and worth mentioning factor related to electricity and construction worksites are overhead power cables.
Sometimes these cables cause serious injuries and even deaths to constructions workers. The next electricity-related hazard is electrical wiring in an under-construction building. The work must be carried out via certified electricians.
We highly recommend reading our articles about electrical safety:
Personal Protective Equipment (PPE)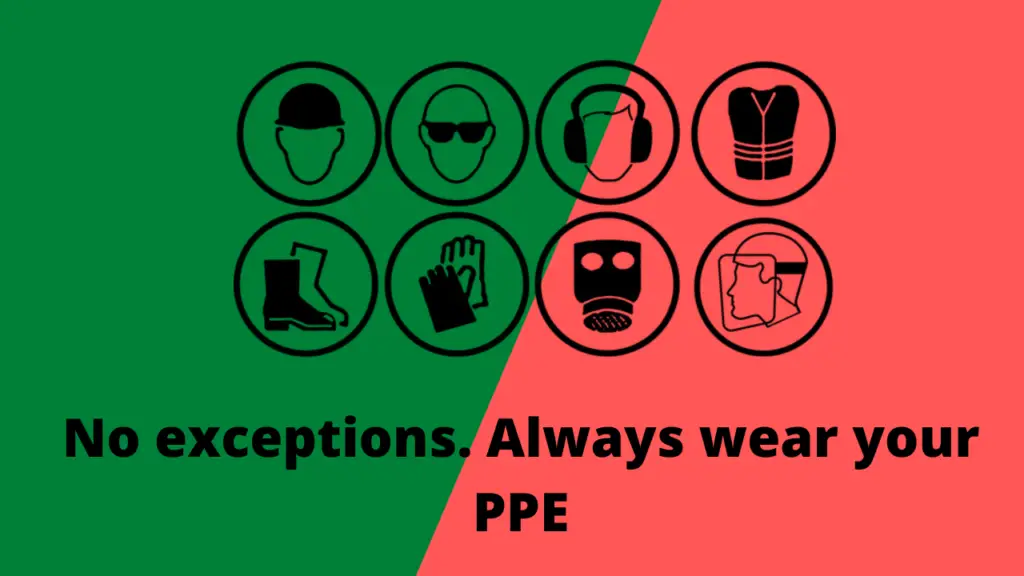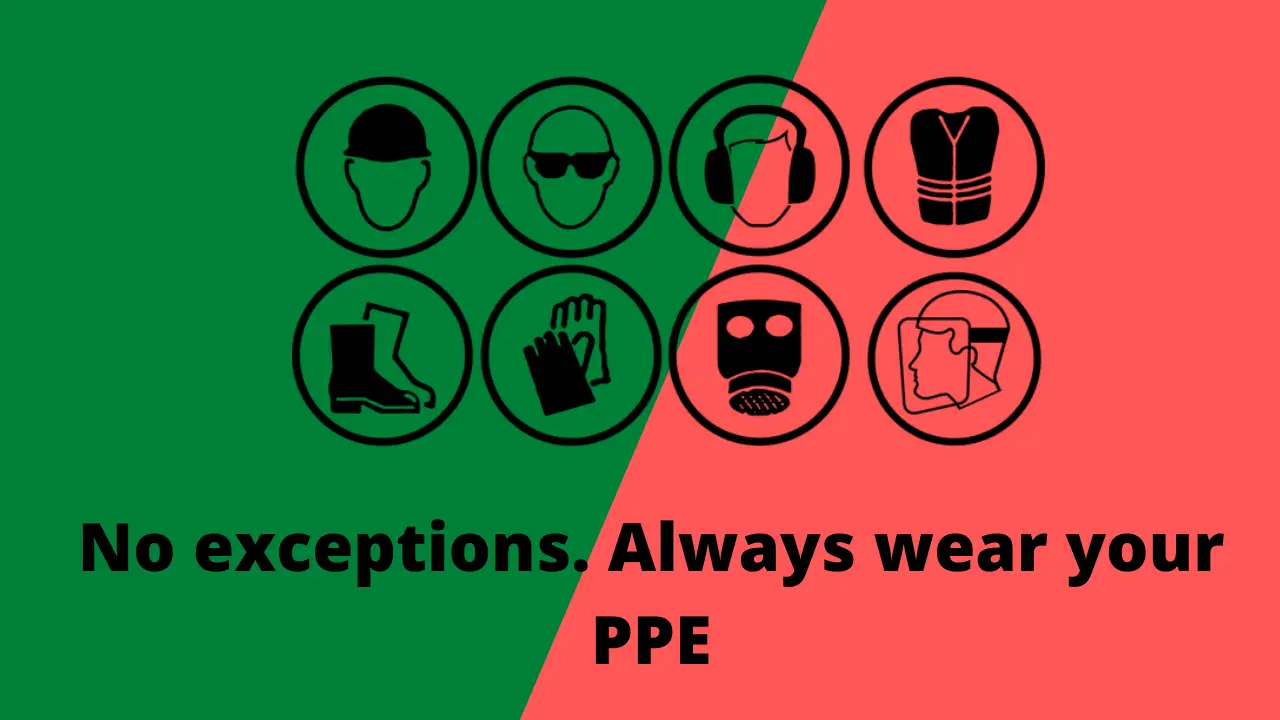 Another important item regarding safety checklist for construction site is ensuring Personal Protective Equipment at the worksite.
As construction sites are full of hazards and wearing the right PPE is mandatory.  If you are looking for types of PPE  you can check our previous article on PPE.
Read also:
Noise
The construction site contains a lot of louder and continuous noise. It can affect or even disable employee hearing sense.
To overcome this issue make sure that noise absorbers or silencers are used in the workplace. Use ear protection equipment and use machinery that creates less noise.
Conclusion of Safety Checklist For Construction Sites

We have discussed different types of hazards and their related safety materials in this article. We are creating a summary of the safety checklist for construction site.
You can check it out at the construction site for avoiding hazards and reduce risks at the construction site. Please check for the following list for ensuring. Safe work environment
Is the worksite have an uneven surface, hole, or confined spaces
Whether signs board installed or not.
Scaffolding is applied for workers working on height Or not.
Whether proper personal protective equipment like Hard hats, helmets, Boots, and hand safety equipment is in use or not.
Eyes and ear protection devices available or not.
Respiratory protection system and protection against chemicals are ensured?
Do scaffolds and ladders exist at the workplace?
Fall protection is ensured?
Whether electrical hazards exist in the construction site. Or proper safety system is designed to avoid electrical hazards.
Besides this First add kit, protection against heat and radiation is enabled, available or not.
The above-mentioned safety checklist for construction site helps us to ensure a safe work environment at the construction site.