Before discussing the home safety checklist, let's discuss home safety first. A home is a place, where you live without any danger.
However, hazards exist everywhere. A home consists of all ages of people. i.e. from babies to seniors. We mentioned these two ages group specifically, Because these groups are more likely to get accidents and hazards.
According to reports, almost thirty-three million people get injuries due to different products in the home. Some injuries are avoidable and some are not.
Home Safety Checklist
We suggest to double-check the following checklist to ensure a safe environment in the home. We are dividing it into different categories so that you can understand it more.
Fire Safety
Fire is one of the big and most important hazards to deal with. Therefore, we are including it on the top of the home safety checklist. Therefore, proper attention and safety precautions are mandatory against fire.
To safeguard the home and roundabout environment from fire different steps are needed and the fire-related checklist is given below.
Smoke and Heat Detectors: Install Smoke detectors and heat detectors in the home. So that, you get a warning before the fire. It is one of the main checklists to be included.
Fire Extinguishers: Fire extinguishers help to deal with fire,so install fire extinguishers in the home. We suggest using standard manufacturers and quality. Always do a regular check after a proper interval.
Sprinkler System: Install fire sprinkler system in the home to deal with fire instantly.
Test all Alarms regularly.
If you are using any batteries, take proper care of them, and dispose it after a year.
Read Also Our Detailed Article:
Electrical Safety
The next important hazard in the home is Electricity. Therefore, proper attention must be given to electricity-related things. The home safety checklist for electricity is given below.
Uncovered or frayed wires: Always check for Uncovered or frayed wires in home. If you find any loose wire with electrical equipment. Make sure to deal with it accordingly.
Make sure that no cords lay under doorways and or rugs.
If there are unused electrical outlets. Make sure these are baby proof and out of the reach of small children If possible cover them with plastics
Use extension but make sure not to overload it.
Do not overload the whole electric system.
Use proper circuit breakers, fuses, and other protective equipment.
 Read our Article: How to Avoid Electrical Hazards at Home

Heating System
The heating system is another important home Safety checklist.  Some common items of the checklist are.
Proper checking and examine the outside vents. Proper checking of sealed obstruction is necessary so that it does not add carbon monoxide.Similarly, if you are using wood for heating purposes. Use a type of wood that doesn't create much creosote. Because of the addition of creosote in the chimney. And which can cause a fire.
Hire a professional person to clean the chimney after a specific period of time.
Inspect water heaters, and stove regularly. Also, do not let the stove or heaters unattended.
Kitchen Safety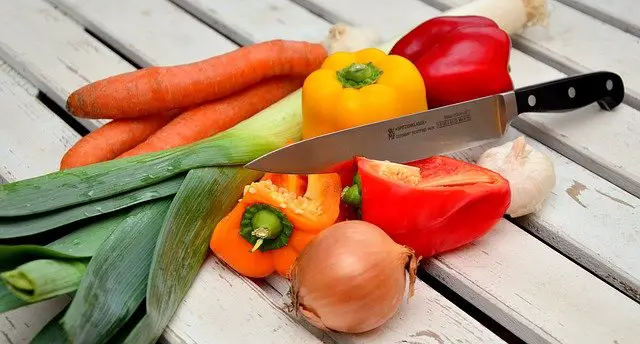 Kitchen safety is vital in the home. Due to high priority, we have uploaded a complete article on kitchen safety. If you are more. Some points of the home safety checklist are listed here.
Fire hazards in kitchen: check for fire hazards like a gas valve, gas cylinders, Ovens, and electric equipment.
Use short Sleeves and protective equipment while working in the kitchen.
Avoid burning from fire, heat, and oils, or other materials.
Check for Hygiene and personal protective equipment.
Ensure food safety.
Check for sharp edge equipment like a knife, and other cutting products.
Check for wet floors to avoid slip, trips, and fall.
Read also: Kitchen safety Rules That Can Save Your live
Child Home Safety Chick List

Some things are related to child safety. Therefore, these home safety checklists for the child must be noted.
Please note that these terms are equally important for both younger and kids. But adults can think before they act while children are not aware of any results. So we highlighted it as child safety.
For more detailed information Read my other article: Kids safety Rules, 11 hidden hazards that you may not know about
Slip, Trips and Fall
Avoid slip, trips, and falls in multiple ways, such as cleaning the walking area. Remove any loose wires and obstacles. Properly dry wet floor to eliminate the risks of slippage.
 Swimming Pools
If there are swimming pools in the home. Make sure the entry of children is limited. For this purpose, install grills or gates around the pool. Hire a certified safety person services. Do proper monitoring of the swimming pool if toddlers are there in the vicinity.
Confined Space and Holes
Another important point in the home safety checklist is to cover any hole in the home. If there is a risk of kids entering into confined space. Make arrangements to resolve the issue.
Take proper care of children while sleeping, so that something like a blanket or anything does not stop the airways. Place furniture and other luggage in a secure and safe place. So that it does not fall over someone else.
Windows and Doors
Install grills and bars on the windows side to secure it.  There must be a plan B if any kids lock themselves in a room.
Stairs and Roofs
The risk of falling from roofs and stairs are too much. So important point for a home safety checklist is to install bars on the sides of roofs. As well as on side of the stairs.
Hazardous Materials
It is important to lock up all hazardous materials in the home. And put it in safe custody. Make sure that all hazardous materials are out of the reach of small children.
Also, follow the same procedure for different types of medicines. To ensure safety at home the mentioned home safety checklist to be followed strictly.
 Pest Control
Different types of pests exist in the home. And there is a risk to cut humans and specifically kids. A proper pest control mechanism like pesticide spray or any other electrical system should be carried out for safety measures against pests. It is worth mentioning not to ignore or forget this point in the home safety checklist.
 Cutting Tools and Guns
A home consist of different type of tools. The tools are hazardous and improper handling can cause damages to the health of small children. Therefore, it is important to put different types of tools like knives, sickles and other tools to be stored in a safe place. And must not be accessed by young kids.
Teach your kid how to safely carry a knife?
If you ask your kid to ring a knife from the kitchen, Make sure he know how to safely carry it. The safe way to carry knife and move with it is as in the above photo.
The knife cutting edge is in the back direction, while the knife tip is under control by holding it upward . Keep the arm rigid.
Ensure he will not run while he is carrying the knife. This can lead to injuring any other person or kid in his way.
The next important point is to keep guns in safe custody. Only an authorized person has the access to it. If you are maintaining a gun, make sure it is free from bullets, properly check it before using.
Besides the above-mentioned points, it is important to install a home security system like Close circuit cameras (CCTV). Install motion sensors and flood lines in your garden or balcony. Also, have a constant check on the terrain of your home.
So we have discussed different home safety checklist. We tried to include a maximum number of points so that you can ensure a safe and secure environment at home.