A home is a place where love, hopes, and dreams reside. It is a place where memories with friends and family create, and happiness never ends. However, sometimes these dreams and memories vanish when a home caught fire. Fire protection at home is a very important and much-needed topic to let love and dreams grow.
Source of fire at home
There are different reasons for the fire. First, we are discussing some basic action. If we can avoid these actions. We can ensure fire protection at home.
A big source of fire is the kitchen and cooking. In fact, kitchen is most common place at house to start home fire. Therefore, it is necessary, that when someone is cooking. He /She must have a constant eye on flammable material. And never leave these things unattended or to the reach of small children. Always talk to your kids about the hazard of fire at kitchen.
      How to safely cook at home?
Stay at kitchen when frying or grilling food on your stove top.
Stay at home when roasting, cooking, baking or roasting food.
Keep the stove area clean and clear of fire catching kitchen material, Such as plastic material.
Once you're done cooking turn off the stove and all appliances.
Never use your oven as a space heater.
    Safety tips for happy grilling
One of the most popular ways to cook food is grilling. There's nothing like outdoor grilling. But it is also one of the common fire starters at homes. Grills can be very hot, causing fire or burn injuries. The following safety tips for grilling should be in mind.
Only use Propane and charcoal BBQ grills outdoors.
Kids and pets should be at least 3 feet away of the grill area.
Never leave the grill fired and go away "never leave it unintended".
Open gas lid before lighting it.
The place of the grill should be away of any flammable material and items.
Warming and heating equipment
When talking about fire safety protection at home we can't neglect heaters and warming items.
According to the red cross Home Heating equipment, are the cause of 1 of every 6 home fires. And also, 1 in every 5 home fire deaths and half of all fires caused by home heating occur in the period between months of winter i.e December and February.
Never use more than one heater in the same electrical outlet.
Keep the heater away of any flammable material.
Never leave the heat generation appliances ON, while you are sleeping in an other room.
Make sure that the heating appliance has auto power off protection if it fall on the floor.
Heaters kill Oxygen in the closed places, Make sure to ventilate the room when using heaters.
 Always smoke in a smoking zone, Which means that where there is proper ventilation and no flammable material available. Similarly avoid smoking in beds, and a room with carpet.
Electrical fire protection at home

 Another source of fire is electrical wiring. To ensure fire protection at home, do not overload the outlets circuit. Always check the plugs and socket and use standard material for electricity connections.
Make sure to plug out electronic appliances when they are not in use.
Some appliances like TV's and laptops, generate heat and need space for proper cooling. Never put laptops on clothes that close its cooling openings.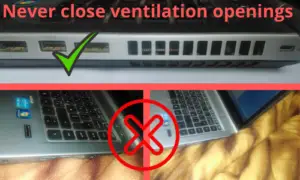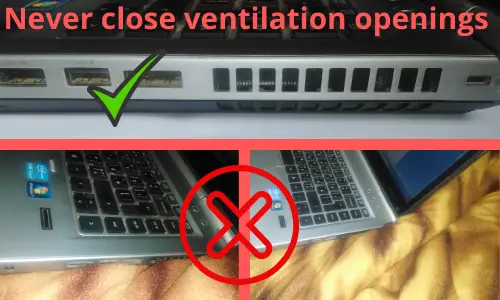 Water boilers, coffee makers and other heat generation appliances must have two protection types, The first is the Auto power off after finishing, the second is dry work protection to prevent working without water.
Check plugs, cords and appliances regularly to discover any damaged parts.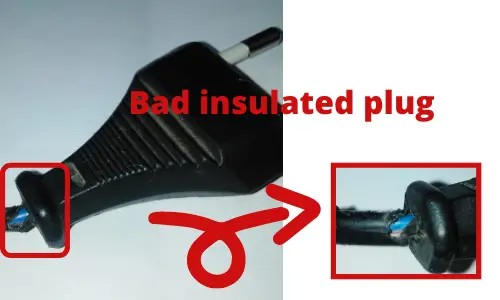 For more details about electrical safety we highly recommend reading our article : How to avoid Electrical hazard at home?
Your kids can start fire, Prevent them
The U.S. Fire Administration estimates that every year about $280 million in property is destroyed, and about 300 people are killed due to kids playing with fire.
Keep lighters, matches and other ignitable substances in a place away of the reach of children.
Use lighters with children protection feature.
Don't use candles.
Never let children play, use or test lighters and matches.
Top tips for home fire safety
Install the right number of smoke detectors at all locations.
Perform smoke alarms monthly test for batteries.
Teach your children about the smoke alarm sound and its meaning.
Prepare a fire escape plan, talk with your family members about the plan and practice it every 6 months.
More tips for fire protection at home

We have discussed different types of sources that can cause fire at home. Now we are going to discuss how to ensure fire protection.
Use flash lights when the power is off, don't use candles.
Check your gas cylinder or gas connection regularly. Make sure that the piston is tightly coupled and no chance of leakage exists.
Make kitchen and rooms ventilated.
If you smell gas Do Not turn on a light or making a fire, find the gas source to shut it off and ventilate the room first.
Install proper emergency lighting in doorways, stairs, and garden. And test it regularly.
Keep inflammable material and stoves out of the reach of small children.
Service your wood stoves, chimneys, fireplaces, and furnaces regularly.
Gasoline cylinder must be stored in standard storage or in a garage.
Buy and retain fire extinguishers.
Using the above precautionary measure, you can ensure fire protection at home, Always keep safety at home the first priority.
You may like also our other articles: